Looking For Beaumont Pressure Washing Near Me?
Keeping up with the outside appearance of your home can be challenging. The exterior surfaces of your home are exposed to different elements daily, such as; weather, stains, organic materials, foot traffic, spills, etc. Over time, these materials will build up and can eat away at your home's surfaces. Unfortunately, this can result in costly repairs and replacements that you'll need sooner rather than later. To promote the longevity of these surfaces, to create a healthier and safer living environment for your family, and to give your property the refresh it needs, we highly recommend pressure washing these surfaces. If you're looking for Beaumont pressure washing near me, Hydro-Clean Services Inc. is the name to trust for all your pressure washing needs. 
Top-Rated Pressure Washing Company In The Area
At Hydro-Clean Services Inc., we are a trusted pressure washing company that has proudly served the surrounding areas for three decades, and we look forward to continuing to provide our customers with high-quality, convenient, and affordable pressure cleaning services. We offer a wide range of residential and commercial pressure washing services to meet our customers ' needs, such as; roof, patio, fence, driveway, sidewalk cleaning, and more. Our team uses advanced technology, tools, and methods to provide you with transformative and lasting results. We have years of experience under our belt, which means that we know what methods work and what don't. We utilize our experience with every job we do for you to receive top-quality service. Our team is also trained, certified, and fully licensed, and they stay up-to-date on safety protocols to ensure that your service is a safe and protected one.
With any job that comes our way, we know that we will be able to handle it and get it done correctly the first time around. When it comes to the outside of your home, appearance isn't the only reason why you should have your property pressure washed. When surfaces, like your roof, concrete, siding, etc., are covered in mold, pollen, mildew, moss, bird droppings, and more, it can create an unhealthy space for your family. When bacteria, contaminants, and mold are lurking right outside of your home, they can cause problems with your respiratory system, especially if you already suffer from allergies and asthma. Our power washing service is designed to carefully sanitize and remove any unwanted materials from these surfaces without causing damage to your home and landscaping in the process. With routine pressure washing in Beaumont, TX, you'll be able to ensure that your property is not only looking its best but it will also be a healthier environment to be around.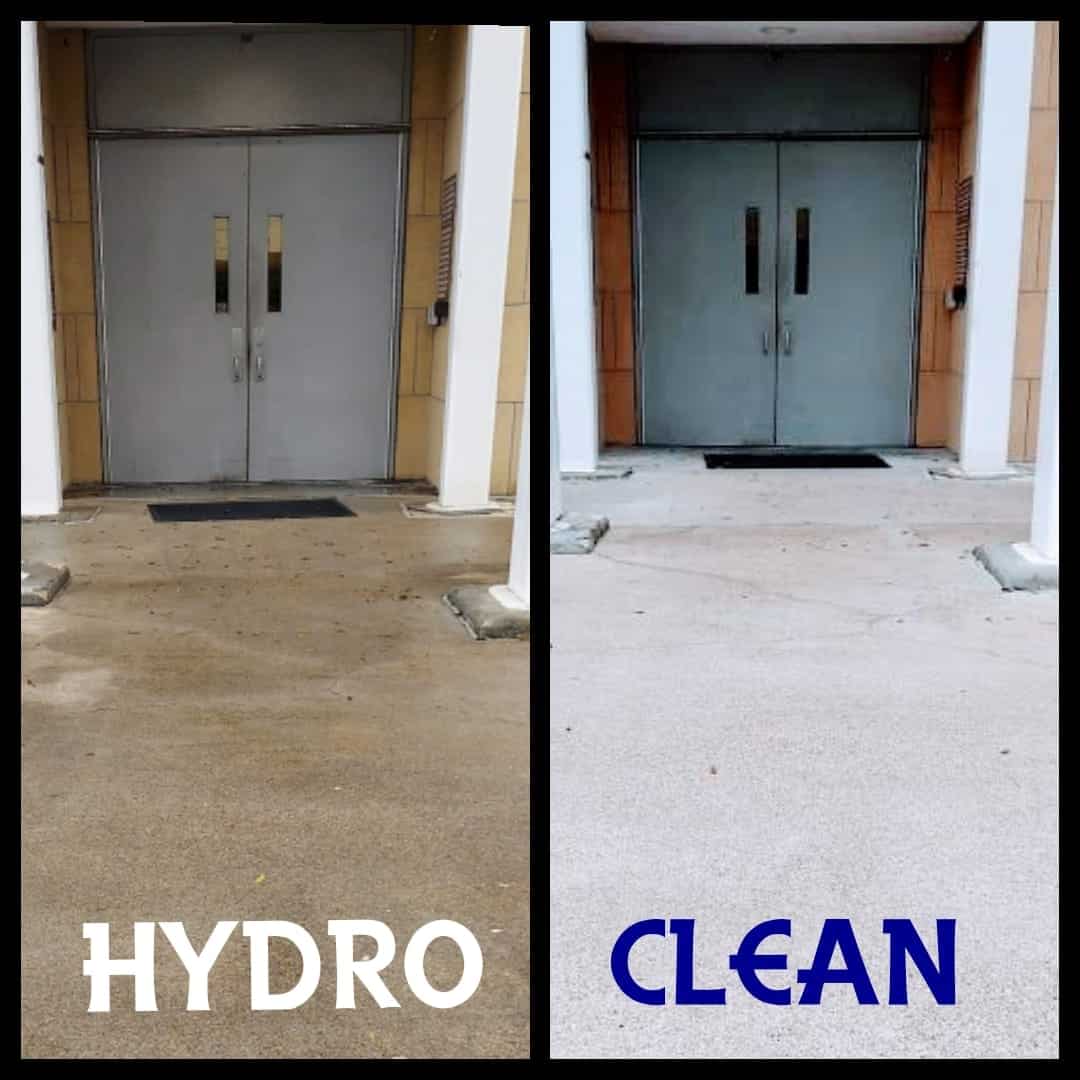 When looking online for power washing near me, it can be overwhelming the number of power washing companies there are in the area. While there are several companies to choose from, you must pick the right one. Not every company upholds its standards, safety practices, and level of dedication as high as we do. Not only do we strive to provide you with incredible results, but we also aim to provide you with first-class customer service. We value our customers, which means that we will ensure that you have a great customer experience when working with us. You can trust that our team offers power washing Beaumont, TX locals swear by.
Enhance Your Property With Our Concrete Cleaning Service
Does your driveway, patio, or concrete patio pavers appear dirty, stained, or discolored? It can be frustrating when your concrete is attracting your attention for the wrong reasons. You could have a stunning house, but if your concrete surfaces are filthy and discolored, it could be an eyesore and distract you from the beauty of your home. One of the reasons why cleaning concrete can be tricky is that stains can penetrate it and become trapped. Unfortunately, just scrubbing the stain won't be an effective enough method. Our concrete cleaning service will allow us to bring even stubborn set-in stains to the surface and eliminate them. Concrete is one of the most popular materials used around properties, and it's important that you keep it clean and well-maintained so it looks its best at all times, which you can do with our convenient and dependable services.
Contact Us For A High-quality Pressure Washing Service In Beaumont, TX
Are you ready to get your property clean and keep it well-maintained? Our pressure washing service in Beaumont, TX, at Hydro-Clean Services Inc., is the best and simplest way to achieve this. To learn more about our residential or commercial pressure washing services, and the other services we offer, or for a free quote, make sure you get in contact with our team by either filling out our online form or by giving us a call today!
We also offer the following services in Beaumont, TX: