The pandemic has created a heightened sense of awareness of the cleanliness of our surroundings. Hydro-Clean Services in Dayton, TX takes the cleanliness of your home or business seriously. Our sanitizing and disinfecting services give you the sense of peace you deserve when you are at home or running errands around town. Call today for professional disinfecting Dayton residents rely on.
Ensure Your Safety With Our #1 Coronavirus Cleaning
Our sanitizing Dayton, TX services are performed by highly-trained technicians qualified in biohazard cleanup and recovery. Hydro-Clean Services partnered with the United States Environmental Services to ensure you receive quality sanitation and disinfectant services.
At Hydro-Clean Services, we are doing our part by providing services throughout the area. Disinfecting Dayton, TX area homes and business is what we do! When you invest in our services, you are doing your part to stop the spread of illnesses, especially during the long-lasting covid-19 pandemic. Feel at ease and ensure the safety of your home today by using our sanitizing services. Whether you need covid-19 cleaning or just regular decontamination, you can rely on us!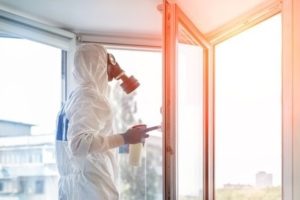 Expert Covid-19 Cleaning for Homes and Businesses
We are decontaminating Dayton one home, doctor's office, and public facility at a time. We want you to feel confident when you walk in a grocery store, a gym, or a workplace. We want you to feel safe at home. Covid-19 has been a challenging time for many people worldwide. At Hydro-Clean Services, if we are helping Dayton area citizens feel better about being in public, we are doing our part in the figure against Covid-19.
Have you considered hiring a professional for your Covid-19 Dayton cleaning? Our trained team of experts in decontaminating residential and commercial spaces is here to help you. We can test surfaces in your home or business for contamination particles before cleaning. Our professional-grade cleaners and equipment provide thorough decontamination leaving you with the cleanest area possible. For sanitizing Dayton, TX relies on, call today!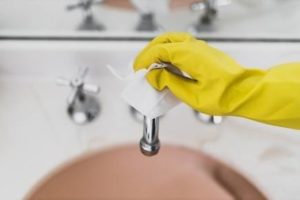 Professional Disinfecting Dayton Residents Trust
So why should you choose Hydro-Clean Services for your coronavirus cleaning in Dayton, TX? Hydro-Clean Services has been in business long before the Covid-19 pandemic came and rocked the world. Since 1991, Hydro-Clean has provided residential and commercial cleaning services backed by years of experience and knowledge. Our team is detail-oriented in every job we do so that our customers get superior results. Call today for coronavirus cleaning Dayton, TX trusts!
Choosing Hydro-Clean Services means working with a local, community-centric company. Our home office, located in Beaumont, is less than an hour from the community of Dayton. We follow a methodical approach when completing your sanitizing services, so every inch of your property is properly decontaminated. Our chemicals kill all viruses and bacteria within five hours and surfaces will remain decontaminated and bacteria-free for five days. We also offer top-rated pressure washing for Dayton locals and vent a hood cleaning that Dayton businesses trust.
Call Today for Sanitizing & Decontaminating in Dayton, TX!
Stop the spread of Covid-19 and other viruses in your home or business with professional-grade disinfecting and sanitizing services! Stop searching for coronavirus cleaning solutions in your area and take action today with Hydro-Clean Services. Protect and care for your Dayton, TX home or business. If you want to learn more about our coronavirus cleaning practices, reach out to us today. Need a service quote? Contact Hydro-Clean Services today!